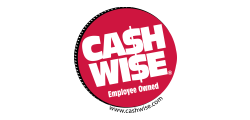 NEED HELP?
For assistance creating an account or completing your online order, call: Cash Wise
1 (844) 274-9473
.
Please log in to begin shopping.
Cookies are disabled
Your browser has cookies disabled. Make sure your cookies are enabled and try again.

Beer, wine and spirits oh my!

Watch How To Shop Cash Wise Online.

Shop online and pick up in store!
Beer of
the Month
12 pack cans or bottles • Select varieties
Shop Now
Wine of
the Month
3 liter • All available types
$20 Mail-in rebate on 4 box purchases!
Shop Now
Stop by to see what special items we have stocked on the shelf just for you!
View Events
When it comes to pairing food and wines there are the people who know how to balance rich flavored foods with delicate wines and those who wish they know how
Learn More
No matter the occasion we promise we have the liquor, wine, beer or cocktail recipes to fit your event and make it extra fun and memorable.
Learn More